The Clarkston Cultural Art Council Board of Directors is comprised of: 4 Executive Board Members, 5 Members-At-Large, 1 Creative Director and 1 Memberships/Education Director. The Board of Directors meet mon
---
Carol Eberhardt, President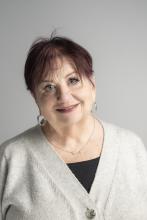 ---
Aimee Baker, Vice President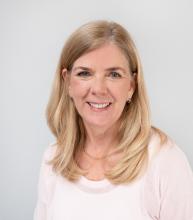 Aimee is a long time resident of Clarkston who was transplanted from the south. She grew up in a house full of art with parents who nurtured all things creative. She went to school for music and performing arts until the Physical Therapy bug bit her and she changed course. After 30 plus years of being a therapist, Aimee would like to get back to her original love--the arts. She dreams of a bricks-and-mortar center in the Clarkston area which would support the visual and performing arts by offering space, education, promotion and appreciation of those arts. Aimee has a particular interest in the scholarship fund to help promote and support young, up-and-coming artists in the Clarkston area.
---
Paula Lentine, Treasurer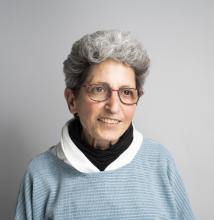 This feisty, little Italian is small and mighty. Paula's side gig, Reach for Paula, is to organize: homes, garages, gardens, bookkeeping ledgers.  Anything out of sorts, Reach for Paula will put straight. Sometimes, even people😊
While Paula claims not to be an artist, we know that organization skills is her muse!  I bet her paints would be alphabetized!
Paula does treasury work for two other boards and is blessed with wonderful clients. Hopefully, I've helped others enjoy a more organized and settled living space.  And they appreciate all their paper and bookkeeping work in order.
My old boy dog and I have made Clarkston our home for about the last eight years. As a widow with no children of my own, family, friends, volunteering and work fill our days.  They are full and go by so fast!
Thank you for welcoming me to the Clarkson Arts. I'm sure to enjoy meeting all of you with your wonderful talents and creative natures. Maybe you can teach me to be a little creative!
---
Kris Modrzynski, Secretary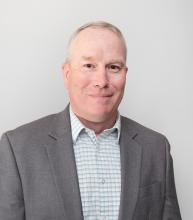 ---
Leanna Haun - Executive Director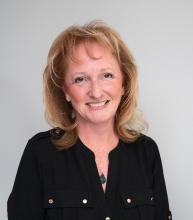 Leanna Haun is a local artist, mother of 2, and really enjoys living in the Clarkston area with her family. Before building her art business (Picasso's Grapevine), she enjoyed a lengthy business career in various roles as  Controller, Director of Accounting and Compensation, Senior Business Analysis, Financial Integration, Digitization and Six Sigma Leader as well as Director of Human Resource.  While business has always played a primary role, her passion has always remained art.  Leanna was a founding member of Clarkston Arts and has been a board member of Independence Television for over 6 years - (Vice Chair).  She successfully created and co-produced over 50 episodes of "Painting with Picasso's Grapevine", winner of the Philo award and Hometown Media award.  Co-founder of the "Club Create of Clarkston" - an art group that provides fellow-ship and creative classes for special needs adults.  Club Create is still going strong with over 60 members and continues to meet twice monthly at the Orion Art Center. Graciously recognized with the "Stellar Start Up" award in 2014 and "Extreme Entrepreneur" in 2019 by the Michigan Business & Professional Association, Leanna was also recognized by the kind community of Clarkston as "Business Person of the Year" in 2016.  After donating her business to the Orion art Center at the onset of Covid, Leanna has enjoyed a much needed respit and has now rejoined the Clarkston Arts group with a focus on helping to develop artists' businesses.
---
Kelly Gagliardo, Board Member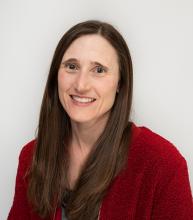 Kelly Gagliardo is a professional interior designer and ceramic artist. Kelly has a BFA from Rochester Institute of Technology (R.I.T.) and a MA from Marymount University. She is a former assistant professor at the School of Design at R.I.T. Kelly is passionate about art education and started as the Program and Education Director of Clarkston Arts and is now a board member at large. Kelly believes in connecting with people through art as she views art as the story of humanity through the past, present, and future. Art is a platform to understand one's self with respect to others, therefore creating community locally and globally.
Kelly shares her life with her husband, 8-year-old twins, and 2 dogs. Creating and making art has been a part of her life for as long as she can remember. When she took her first pottery wheel throwing class in 2010, she was hooked. Over the past 10 years, pottery went from a hobby to a career. Kelly, currently owns KMG Pottery which sells functional ceramics in local shops, markets, and online. Additionally, she teaches pottery classes. Kelly loves to incorporate her passion of running, outdoor sports, dogs and nature into her work.
---
Mary Kay Hill, Board Member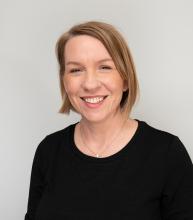 Mary Kay Hill is a Clarkston resident and cair member for Clarkston Center for Performing arts 2010-2012 and a member of Clarkston Arts since 2016. She is a musician. She and her husband are raising their four children who attend Clarkston Schools.
---
Ryanne Kelley, Board Member - Education Liaison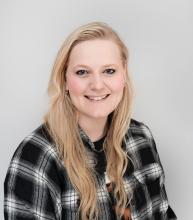 ---
Valerie Salinis - Board member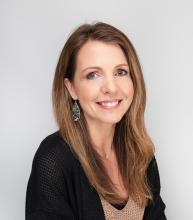 Val Salinis is one of our new board members this year. She's lived in Clarkston with her husband & 3 kids for 11 years. She comes to us with an art, design, and music background and works as a creative project manager. She enjoys performing with her band and spending time up north. "I've always appreciated what the CA has done for the community and knew I wanted to be a part of supporting the creativity of all types in our area."
---
Sara Sanger, Board Member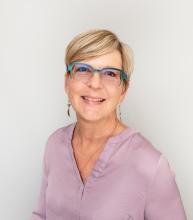 ---
Ilze Lucero - Director of Technology and Communications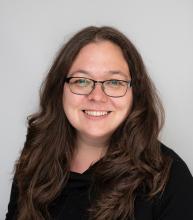 Ilze Lucero is a Clarkston based photographer and artist. She lives in Clarkston since 2011 with her husband and raised her two children here. Ilze was born and grew up in Riga, Latvia, and moved to the United States in the late 90s. She always had a great passion for photography and telling stories through images. She expanded her creative endeavors with painting and design and has several greeting cards sold on Minted.com and in Target. She continues to provide portrait photography services in Clarkston and Detroit Metro area as well as continues painting. She has the passion to grow the artistic and creative communities and make connections with creatives from various fields.
---
Craig Carrick, Board Member At Large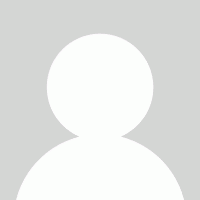 My wife and I have lived in Clarkston since May 2000 and have raised two children in the local public schools. Enlisted in the U.S. Army in 1981, trained in Ft. Leonard Wood Missouri, Ft. Jackson South Carolina and was stationed in Wurzburg Germany until the completion of my tour in 1984. Attended University of Maryland through the U.S. Army and studied German, Marketing, Social and Human Behavior, Writing and Business. RGIS Inventory Specialists until 2013. Music has been a primary focus since I was about 14 years old. In 2002 I began working with the Nor-East'r Music & Art Festival in Mio, Michigan and soon became responsible for many aspects of the event including booking the talent and scheduling the events. Additionally, I created the "Guitars for Kids" program, which has become very popular-providing acoustic guitars for young people throughout the state of Michigan and other states as well. My program is responsible for placing approximately 200 guitars into the hands of young people. My wife and I stared Carrick Concerts/Carrick House Concerts where we host concerts in our home and in other venues. It is highly respected throughout the country as a leading series-the list of performers we have hosted is staggering. Diana Brang-Scott, Board Member At Large Moved to Clarkston 2012, married mother of 4, local business owner. Former elected Redford Township Trustee and Elected Parks and Recreation Commissioner. Redford Parks and Art Conservancy founder and vice chair. Event planner, writer and photographer for Hear Magazine.
---
Diana Brang-Scott, Board Member At Large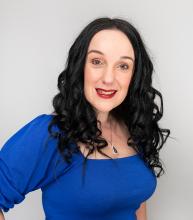 Moved to Clarkston 2012, married mother of 4, local business owner. Former elected Redford Township Trustee and Elected Parks and Recreation Commissioner. Redford Parks and Art Conservancy founder and vice chair. Event planner, writer and photographer for Hear Magazine.
---
Erin Modrzynski, Board Member , (In Memoriam)
---
Mark Kelly, Board Member At Large , (In Memoriam)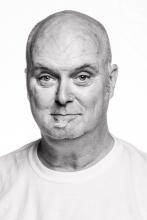 Mark Kelly was a board member and Clarkston based photographer with passion for serving the community.